Considering a new or renovated professional, retail or healthcare building is an exciting time in the life of a business. If that is you, well done and well deserved! Now comes the first of many decisions to come but possibly the most important: "Who do I work with to design and build my future workspace?" The saying "time is money" rings true when selecting the builder for your project. Going with the lowest bid doesn't always mean you'll spend less in the long run. It is imperative to find a service-minded architect who can clearly and effectively communicate with you openly throughout the process, saving you from needless distractions and disrupting your business.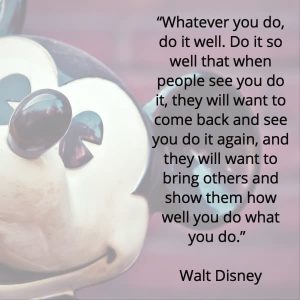 Providing great and consistent customer service is not always easy, but it is always worth it. At McCree, we provide our clients with great customer service because we know word will spread, and a quality experience and referral is the best advertisement. People will relive, retell and relay the experience to anyone who will listen—good or bad. Customer service genius Walt Disney said, "Whatever you do, do it well. Do it so well that when people see you do it, they will want to come back and see you do it again, and they will want to bring others and show them how well you do what you do." We take this to heart.
But how do you know that you are working with a quality commercial architecture company?
Below we shed some light on what to look for, who to listen to and what to expect.
When sitting down with a potential builder for your project, you'll likely have questions regarding design and quality. Ask questions about the process. But don't just interview the construction company—interview their customers. It is likely that references will be given by the builder and these will probably be of positive experiences. Ask those references if they know of anyone who completed a project with that builder. If you peel away one more layer, you may get a more candid and honest evaluation.
Here are a few questions to ask a potential builder and some of their recent customers, along with insight into acceptable answers.
How accessible is the builder at various stages of the process?
You should always have a designated point of contact throughout each phase of the project, from architectural design to move-in. That contact should be readily available, easily accessible and helpful at any stage when questions arise. Ask recent customers to recount instances of how long it took questions or concerns to be addressed. It is important to know that someone will respond to your concern swiftly, promptly and accurately. The last thing you want to do is "take a number" and wait for your concern to be addressed.
*McCree assigns a concierge-like team member to your commercial building project. Like a hotel concierge that customizes service, directing you to the best golf course or securing dinner reservations, this team member will know your project information, communicate with other team members and project managers on your behalf and be available to solve any concerns you may have.
As a customer, was there a time that your best interests were not considered?
A great Design-Build company will work hard to get to know you well in the beginning. They will inquire about your business, team, goals, etc. By knowing you, they'll anticipate potential problem areas ahead of time, addressing issues before they ever happen. If an unanticipated problem arises, they will respond with answers and next steps.
*McCree doesn't see dollar signs when we see a project. We see people who entrust us with a large-scale project that matters to how they do business. Everyone has to fall asleep at night knowing the work was done well and correctly and all variables are considered.
How were progress updates communicated to you and how often?
A contact should be able to give you real-time updates on progress. Whether by phone or electronically, you should always know the status of your project. Site visits should be scheduled at regular periods or quickly coordinated when you have a question or concern.
*McCree's team is always available via phone or email, and we take pride in knowing that our customers are fully informed via scheduled updates. All customers have access to our online project management system, PROCORE, that provides real-time updates on your project.
What can I expect as my commercial building project nears completion?
Expect a move-in packet to be delivered to you with instructions on scheduled maintenance, warranty information and more. It is customary for your builder to arrange a ribbon cutting ceremony in honor of your new building. Companies that are more customer-centric will also announce your move-in via press release or social media at your discretion.
*McCree loves showing off clients' new buildings. We may even ask you to take a selfie with the team and the building! We take pride in our work and won't walk away the moment it is completed. This is a great opportunity to stay in contact during the warranty period and beyond.
Aside from building quality structures, McCree has always adhered to building relationships through a customer-focused approach. Reputation matters, and we genuinely care about the reputation and experience of everyone with whom we do business. For that reason, we've developed the Customer CARES program with the primary goal being able to provide concierge-level service. This makes doing business with McCree easy, enjoyable and informative. It allows our clients to focus on their businesses without having to chase details and updates about their construction project. High availability and proactive communication is the baseline of our CARES model that is provided to all customers.
For more information about McCree's CARES Program, or if you are looking for a better experience in building your next strategic workspace, contact us by phone or email today. We would love to have a construction conversation with you and show you what concierge-level customer service looks like to us.