McCree General Contractors & Architects
Self-Performing Trades
McCree provides a seamless Design-Build process by having the capability to self-perform many of the trades associated with a project. Offering these services in-house keeps the total and complete project to the highest standards of quality, rather than a fractional impression of parts, pieces and trades.
Featured Project
Precast Wall Panels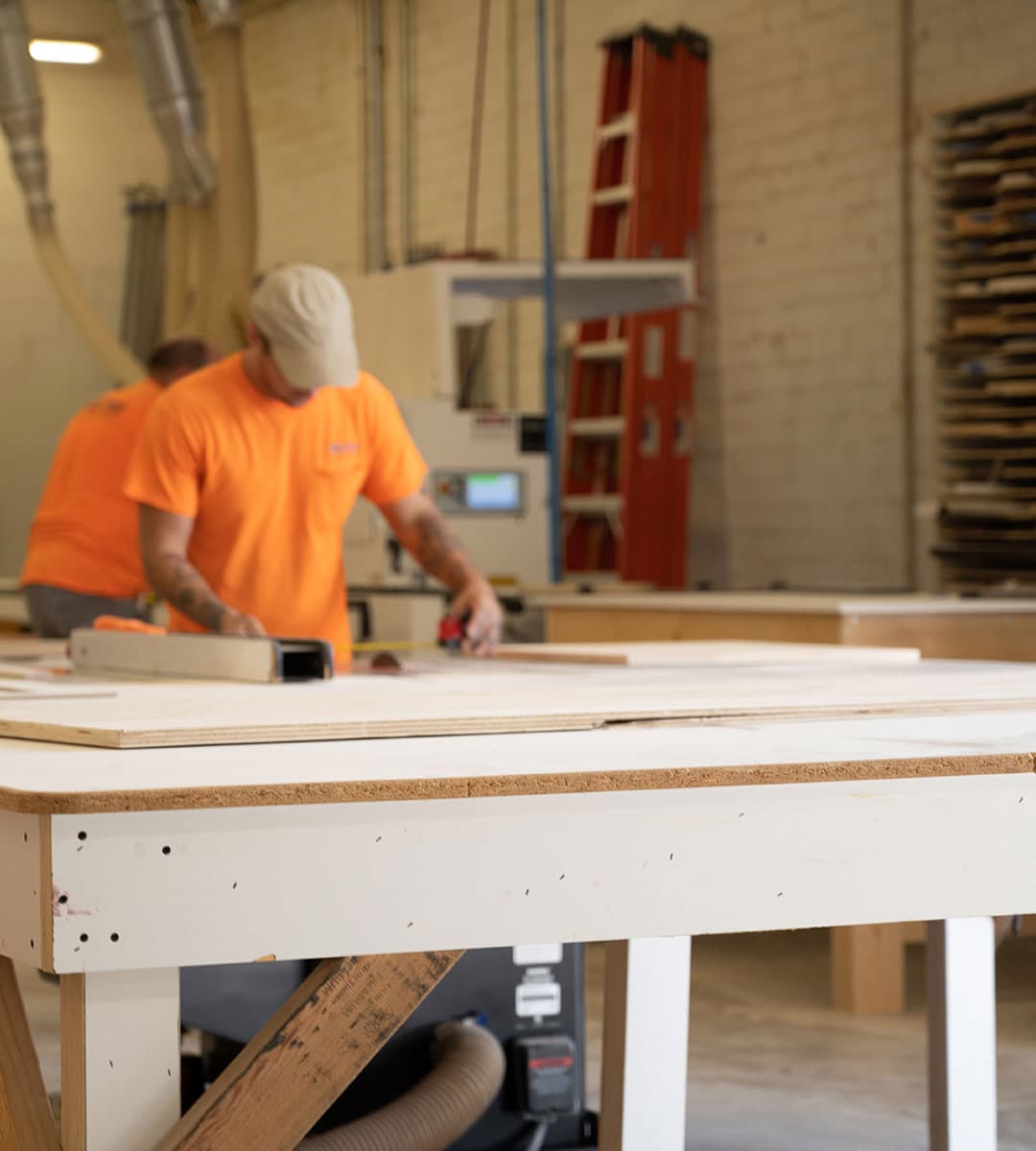 Sometimes it makes sense and provides the best value for our customer to utilize our self-performing divisions and sometimes it does not.
McCree wants what is best for our client and therefore everything is open book, and ultimately the client chooses whether we self-perform or not. In addition to our patented rigid precast wall panel system, McCree can self-perform and manage many other services. McCree can self-perform the following trades:
— Precast Wall Panel Manufacturing
— Drywall & Metal Framing
— Architectural Millwork & Cabinetry
— Carpentry & Wood Framing
— Specialties
— Sitework
— Electrical
— Painting
— Insulation
— Structural Concrete
— Structural Steel
All of our self-performing divisions provide bids just like our subcontractors.
An advantage to McCree having self-performing capabilities is if a subcontractor does not perform to our quality standards, we can step in and/or prevent issues.
With the current marketplace and the heavy construction demand, having the ability to self-perform is a giant advantage.
Even if we don't use our own services, having the ability to compare subcontractors' prices with our own is another way McCree ensures the best value. The project then becomes a synchronization of efforts, managed by one company with nearly 100 years of experience in the industry. The result? A better product at a better price delivered in less time – that's a success for everyone.
Featured Projects
Explore our portfolio.
Let's Get Started
Ready to create something special?
Contact McCree General Contractors & Architects for your construction needs.