There's a more confident way to build.
WE ARE IN THE CONSTRUCTION BUSINESS—BUT FIRST, WE'RE IN THE PEOPLE BUSINESS.
The design of the buildings we construct or renovate is about one thing: how can the work space be best utilized by people—customers and team members alike today and tomorrow? Focusing first on the people side of your business means we'll ask you a lot of questions from the get-go.
Eventually, however, you'll have a lot of questions of us. That's where your McCree CARES team is there for you. You will have every members' direct cell phone. Your Team includes a:
Project Coordinator: From concept to completion, your Project Coordinator is your go-to person for everything for the life of your project. And we mean "for the life of your project" as in years after you've taken occupancy we're still here for you. Storm damage? Call your Project Coordinator. Need to renovate? Call your Project Coordinator. Need to refinance and need as-built drawings? Call your Project Coordinator.
Concierge: Can't reach your Project Coordinator? No Problem, call your Concierge. For most matters, your Concierge knows the answer or will get you the answer or get you in touch with your Project Coordinator.
Project Manager: During construction, a Project Manager joins your team to oversee the daily details of your project.
ProCore Account: ProCore isn't a person, but an online tool giving you 24/7/365, unfiltered access to every aspect of your project. You can review everything from blueprints to daily progress reports to a list of who's doing what on your project, and then some.
The McCree CARES team approach enables you to:
Have as stress-free a construction experience as we can humanly make possible
Have 24/7/365 access to the people you need to talk to when you need to talk
Accelerate decision making and processing of documents when you meet with us
Have your questions answered in "plain English" instead of "construction-speak"
Anticipate changes or delays (things do happen) to your construction project in advance so you can make plans
Be more empowered as you manage your budget
Have streamlined communication with the pros at McCree
Be Confident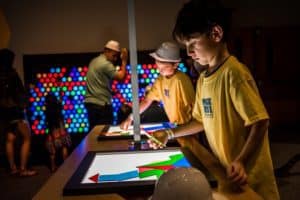 Our goal is to make working with McCree an easy and enjoyable experience that's free of hassles and minimizes your exposure to construction-related risks. The better we are at our job, the better you can be with yours.
To find out more about our Client CARES Team and how they will make your McCree experience a positive one you will remember, contact us now.
McCree Values: CARES
Craftsmanship: "Built right or we make it right."
Adaptable: "Plan ahead. Adapt to the day."
Realistic: "We say what we mean. We mean what we say."
Effective: "Seek first to understand, then to be understood."
Stewardship: "To whom much is given, much is required."