As in most professions, details matter. A customer or client may not even see or understand the attention to detail you pour into a product or project, but you know. There is a sense of pride in knowing you've done everything in your power to make sure the end product is the absolute best. The same can be said for the best commercial design-build projects.
Some have said that in regard to details, "McCree is to buildings as Disney is to theme parks." Details make a difference. Therefore, in addition to the talented designers and project managers, the company also offers in-house Precast wall production, along with several other self-performing trade options to make sure projects get the utmost TLC.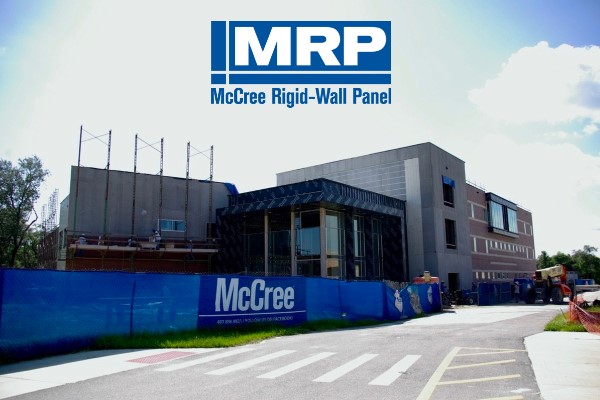 Whether your construction project is a school, medical facility, office building, or warehouse space, McCree's Rigid Precast Wall Panels can save you time and money. You'll know the walls will be right the first time!
Precast walls are a growing solution used in both residential and commercial building projects.
When the project is a good fit, utilizing precast solutions often cuts client costs while simultaneously eliminating construction issues including labor shortages and the space needed to construct large, heavy walls on the job site.
Every project is different and requires consideration of the best structure to utilize to ensure it is a complete success. McCree General Contractors and Architects of Orlando, FL offers and has significant experience providing the best solution to fit your project including our Precast, concrete block (CMU), and Tilt-Wall. Your McCree project coordinator will be happy to discuss the best options for your project in the beginning stages. It is our promise to always make sure you are informed every step of the way, from concept to keys.
Our Precast product is just one of many self-performing trades we offer our customers.
It is just one of the many ways we offer solutions to our clients to ensure you are getting the very best. However, if materials from one of our skilled subcontractors are better suited for cost or other reasons, we still commit to ensuring a successful, quality finished facility. If you'd like to learn more about our Precast walls or any other in-house trades, don't hesitate to reach out. One of our expert project consultants will be happy to help you.