Crafting With Nature's Materials
The integrated use of woods, ores, and stones makes a statement that you invest wisely for the long term and think sustainably. These are nature's renewable raw resources. Through the millennia these enduring and readily crafted materials have provided distinctive and practical uses to beautify interior workspaces. From full-room paneling to crown moulding and trim to cabinetry to desks and more, when you put these natural resources to work, they will work for you.
With over 10,000 square feet in Orlando, Florida, dedicated to a state-of-the-art architectural millwork shop, your simplest or your most complex woodworking finished projects are in the right hands with McCree's team of master carpenters and installers. We work directly with owners, as well as being sub-contractors for interior designers and other general contractors. As a commercial architectural woodworking company, McCree is fully staffed and equipped to manage projects small and large plus custom and production. Our portfolio crosses many industries and professions.
---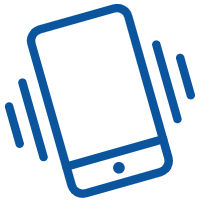 Next Step? Please use the contact form at the bottom of this page to contact us; or call McCree at 407.898.4821 to inquire about our Architectural Millwork services.
---
Custom Quality • Value Pricing
You've heard of pride of craftsmanship — that's us. Even as we shape interiors spaces and fixtures from enduring, natural materials, our methods are state of the art. We use Computer Aided Design (CAD) and Computer Numeral Control (CNC) routers such as seen in this video. Modern methods along with old world hand finishing saves time and money while unleashing your creativity on a larger scale than traditional methods.
MDBR, Inc. is the McCree-owned architectural millwork shop. This rare combination of a commercial general contractor and architectural firm sharing single ownership with an advanced methods woodworking shop means your project will be designed and built right, period. You'll gain cost and time savings, extraordinary quality control and standards, and consistently right fit and finish. You'll be delighted with how well your project looks, and more importantly, how it performs and holds up over time.
Why McCree's Millwork Shop?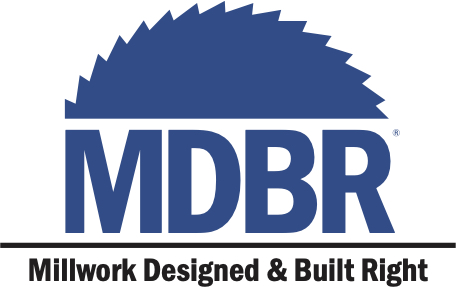 Work with our design team to create what you see in your mind's eye. Or we'll design it to fit your architectural style and taste. Choose from and combine an endless variety of finish options to provide the look and feel you want for your interior. Some of the more popular materials our craftsman create in are:
Stone such as granite, quartz, and marble
Laminate
Corian surfaces
Solid and wood veneers in walnut, cherry, maple, and oak
Metal and stainless steel fabrication

Talk with our customers and get referrals. You'll discover that McCree's reputation is as the low-risk, get-it-done-for-you provider that delivers on time, and on budget, period. You don't need surprises and finger-pointing. Within our promise is long-term satisfaction and warranties. These are a few of the reasons why McCree has continuously operated in Central Florida since 1926.
By putting the McCree architectural millwork shop to work for your project, you gain our "Real Wood Promise" that means what it says. Our master carpenters only work in real wood. Particle board, for example, may look good and come cheap on the front end, but if even minor adjustments are needed, you'll pay for it later. Thanks to our scale, experience, and efficiency, we can guide you to a true wood finished product at a fair price that offers you future flexibility should you need it.
Full Service and Fully Capable
From design to production to installation, your McCree Millwork can be turnkey. We also build and install other architects' and designers' plans and specifications.
This includes projects with wood trim and highlights to entire wood paneled rooms and casework complete with electrical work and lighting. From whole rooms (such as a reception area, a board room, a city council chamber, and an executive suite) to fixture and furnishings (such as break room cabinets or stand-alone or build-in shelving) to trim (such as crown mouldings and chair rails) McCree delivers on the statement you're making to yourself and others.
Trust the details to MDBR. We promise our architectural millwork will work for you.