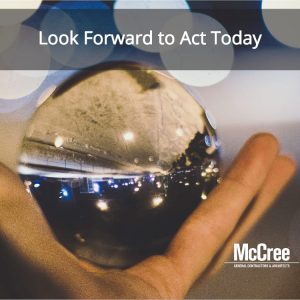 Thanks to growth, is your business at or approaching a crossroad? An expanding economy can challenge corporate CEOs and small business owners to consider if the existing office or industrial space can accommodate the growing demands. Similarly to deciding whether you want to lease or buy a car, with this ICL's car lease guide page, you can make just the choice for you and your car. The same can be done when thinking about buying, leasing or building work space.
This raises the question: should I lease, buy or build to keep pace with the growing needs of our business?
The answer? It depends! You didn't think it would be that easy, did you? You need to weigh the options to decide what's right for your situation today and tomorrow. Below are some of the advantages and disadvantages of each option.
Lease
Needing space right away, leasing will be your best option. It is practical and affordable, and it's a good way to get up and running with little to no capital investment. Decide if you want a short- or long-term lease.
Avoid surprises. Office space is typically a full-service lease where you pay the rent and everything is included. But not always! In retail, office-showroom or industrial spaces you're apt to run into "net" lease agreements where you may pay a combination of your pro-rated share of taxes, common area maintenance and utilities, or pay all of them. The terms "net," "double net" and "triple net" lease mean different things to different landlords so get very specific about what's included and what isn't.
Inquire about government zoning and regulations plus landlord restrictions on use. This can get complicated fast. You don't want to sign a lease only to later discover limitations that hamper your business. Upfitting your space to your specific use may require an engineer, architect and/or contractor like McCree to come alongside you during your decision-making process so you can make a more confident decision.
How do you find the right space in the right location? Consider engaging a real estate broker who specializes in retail, office or industrial leases. They've done legwork on your behalf and the landlord pays their commission.
Buy
Buying an existing building has upsides and downsides. As a building owner, you can start to receive the tax benefits (check with your CPA) of depreciation, interest deduction, investment tax credit and appreciation of value. Purchasing also gives you the ability to sell, trade or refinance the building in the future. Looking to today or even down the road to retirement, it may make sense to own the building personally and lease the building to your company. This develops both a current income as well as the possibility for off-balance sheet asset appreciation.
It is rare, but possible, that you'll find a building configured the way you need it. Regardless, two must-dos either before you sign a contract to purchase or during a due diligence period are:
Hire a commercial building inspector with the background and experience in properties similar to what you're buying. Be informed of the state of deferred maintenance items like air conditioning systems, asbestos, roofing and foundation structures, and outstanding compliance issues with the building. Go into your negotiation informed with a "punch list" to negotiate a fair deal.
Assess the costs of upfitting and repair well before you go for financing. Even the best-configured buildings that meet your requirements face a degree of work for decorating, renovations or additions. Take the guesswork and unforeseen risks out of your financing equation.
A good rule of thumb is that if you decide to go forward with purchasing a building you plan to renovate, be sure to set aside reserve funds for any issues that may arise. No matter how much money you think the renovation will cost, it almost always costs more. With McCree, however, can do a pre-purchase inspection, produce the punch list, provide you with estimates and stand by our numbers so can take it to the bank and your budget with confidence.
Build
If you have the capital and the time, then new construction is the way to go. The big advantage of this approach: You get exactly what you want. With McCree's architectural and design team, you decide on the style and features of the building from the ground up, including decisions on layout, energy efficiency, fit and finishes, etc. Your new structure comes with both manufacturer and McCree warranties so surprises well after move-in are minimized.
What are the drawbacks? New construction takes time. It is a co-creative process that relies on you making key decisions at milestones during the design and construction process. Your relationship with your architect and general contractor defines your construction experience. Chances are you've heard the horror stories of change orders during construction because the architect and contractor disagree. Thanks to McCree's Enhanced Design-Build process, the only change orders you'll see are those you decide to initiate because you've had a change of mind.
Demystify Your Options
Remove the guesswork and assumptions. Make your decision with facts backed by McCree. Your confidence will soar. Your experience will be seamless. You can get back to doing what you do best while McCree does what we do best — care for customers with construction-related needs.