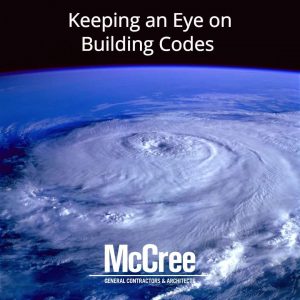 The State of Florida is not new to hurricane season. In the last couple of decades, we have sustained several hurricanes, some small but others with catastrophic and deadly results, as was the case recently with Hurricane Michael. And with that much experience rebuilding our cities after the worst storms we've also learned a lot of important lessons. Those lessons changed the way we view commercial construction, caused us to update our building codes, and have saved our state money over time.
Florida's greatest export is tourism, and damages to hotels, restaurants, and attractions can create long-term financial issues. Due to stronger building codes, hotels that experienced hurricane force winds during Hurricane Irma in 2017 were strong enough to make it through the storm in one piece and reopen in a matter of days. This not only opens Florida back up to visitors from out of state, but it also provides housing for local families who find themselves without power, or worse.
For example, in Miami's very popular Brickell Central Business District, upgraded commercial construction building standards left businesses with strong and sturdy facilities that we able to reopen shortly after a direct impact from Hurricane Irma. Not only were buildings still standing and relatively unharmed but upgraded drainage requirements ensured that the standing water from the storm surge was eliminated within three days of the storm. Florida's strong building codes mean that hurricane season isn't quite the threat that it once was and it's now easier than ever for businesses to get back to work quickly.
In addition to the benefits for current business owners, higher rated building code which create better commercial buildings. This makes longer term investing in new commercial construction an appealing option for local investors. At one time, investing in commercial construction in coastal Florida was a huge risk, but now more than ever before investors can rest assured that their commercial construction projects – when partnered with a reputable contractor and architect – will more likely withstand a severe storm.
Florida building codes are meant to keep people safe and buildings standing from inclement weather. The best construction companies gladly work within the rules to ensure that the finished product performs as designed through hurricane season. At McCree we are deeply proud of our work and the assurance we can give to potential customers that our commercial construction buildings can withstand the test of Florida's hurricane season. If you'd like to learn more about working with McCree to Design-Build a hurricane-safe commercial building for your company, contact us today.