Healthcare and Specialty Clinics
McCree is YOUR healthcare and specialty clinic expert.

But what separates us apart from other General Contractors?
Dedication to complete customer satisfaction. From the beginning, McCree is committed to your project, and as your trusted partner, our team works to deliver a building that not only fulfills your vision and requirements, but also meets your budget.
Our expansive experience. Throughout our 95 year history, McCree has constructed nearly every project type, providing design solutions to a variety of clientele. Within that time, we've also developed close relationships with other architectural firms on a multitude of projects
Working on numerous occupied of project sites including campuses, has given us the advantage of understanding how to maintain a safe and secure environment for all parties involved, while meeting budget and delivery schedules that exceed your quality expectations.
Our environmental-friendly practices are steadfast in providing a myriad of solutions. McCree's team is fluent in both LEED and Green Globes certification methods, ensuring your finished project will continue to meet your needs in the years that follow. Our on-site crews also practice environmental safety methods in the disposal of materials, ensuring your site stays green from day one.
LOCAL

We have been locally owned and operated in Orlando for 94 years and are committed to Florida and its surrounding communities.
PROVEN

McCree is recognized as a proven leader in building sustainable construction using both LEED and Green Globes certifications.
EXPERIENCE

Our team has extensive experience building for government entities and has in-depth knowledge of local codes and ordinances.
KNOWLEDGE

While working on job sites and maintaining logistics and schedules without compromising on customer safety.
AVAILABLE

Customer satisfaction is our favorite! Delivering a quality product is always at the forefront of any successful relationship.
QUALITY

We never cut corners or try to deliver something we know we cant do. From concept to keys we stand by our work.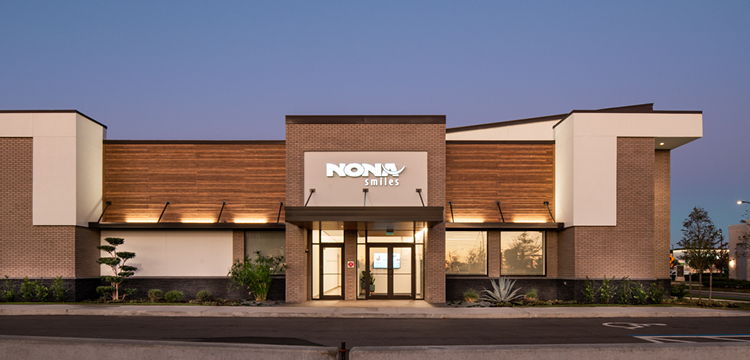 Project Profile | Dental
NONA SMILES

9854 Tagore Pl, Orlando, FL 32827
Nona Smiles was built with the vision of creating not only a place that people can get their six month checkups, but watch the world of dentistry and science explode into a modern masterpiece of excellence and sophistication. Each exam room, from treatment to laboratory, had to feature all of the technology that dentists have come to rely on, but with a twist, stay seamlessly infused into the building itself. To keep it clean and hidden allows the client to feel like they entered an open concept designed house free from clutter and angst. Labs were also created for custom 3D printing technology to enhance guest experience.
Project Profile | Specialty Clinic
PARK AVENUE PLASTIC SURGERY

340 Wymore Rd #2823, Winter Park, FL 32789
Park Avenue Plastic Surgery and Spa was an interior renovation of an existing building to accommodate the two practices. Because the existing building was originally designed in 1987, significant structural upgrades were installed to bring the building up to current code. The project scope called for separate facilities to meet the needs of hospital, plastic surgery, and spa patients. The design also included a future operating room, a recovery suite, and an available 1700 square feet of tenant space. McCree also self-performed the creation and installation of updated cabinetry using their in-house millshop to complement the high class finishes.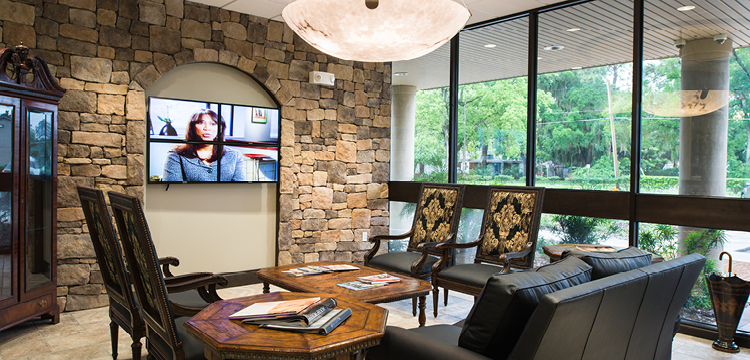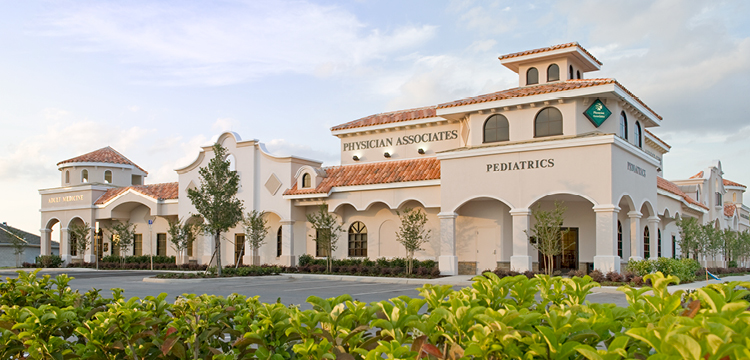 Project Profile | Healthcare
PHYSICIAN ASSOCIATES

Multiple locations across Central Florida
Physician Associates hired McCree as the design builder for more than 25 of their multi-million dollar facilities designed to fulfill a variety of different medical office needs spanning women's health, family medicine, pediatrics, orthopedics, podiatry, imaging, cardiology, gastroenterology services and much more. The scope of work varied for each medical facility, including new construction, master site planning and new parking, all performed using Lean scheduling and project management. McCree worked in tandem with Physician Associates and neighboring developers to ensure maximum efficient use of space and minimum disruption to existing nearby medical offices.
Project Profile | Specialty Clinic
EOLA EYES

519 N Mills Ave, Orlando, FL 32803
Eola Eyes chose McCree General Contractors & Architects to lead its approximate 5,200 square feet of upscale optometry office and optical retail building renovation. Collaboratively designed by Studio 3 Designs and MDC Architects to capture the retro-modern era through the use of lighting, finishes,
custom furniture and architectural features. Eola Eyes is unique in that the building was converted from multi-tenant use into a single tenant building with structural modifications that afforded larger open interior areas. The focal point of Eola Eyes is the custom designed storefront with "Mondrian"-style mullions and tinted glazing ranging from clear to opaque glass.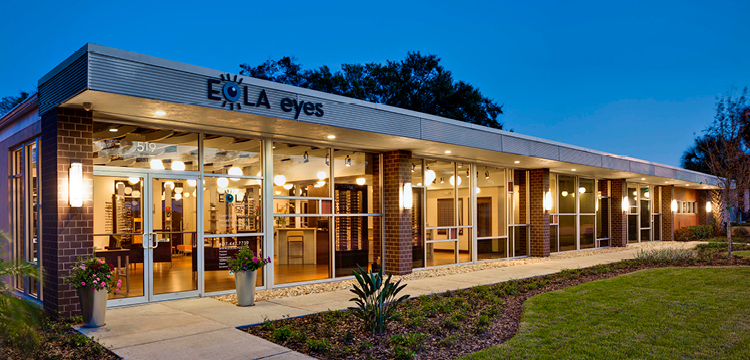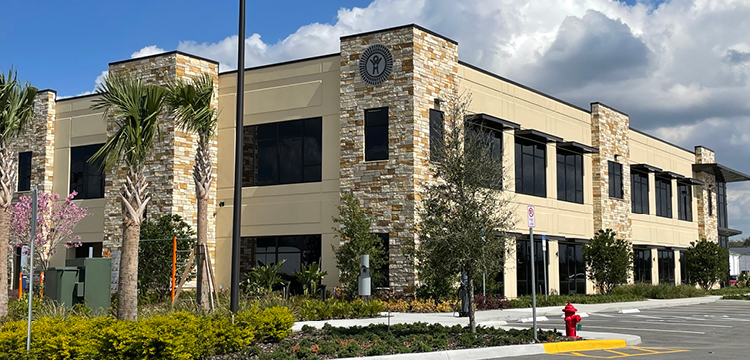 Project Profile | Healthcare
WEST ORANGE HEALTH DISTRICT

15115 W Colonial Dr #784233, Winter Garden, FL 34787
The West Orange Healthcare District hired McCree to complete their new mutli-tenant professional office building. The building houses their headquarters and a large community ballroom to host events along with an outdoor space on the second floor. The first floor offers a community resource room and multiple tenant spaces for medical entities to lease. The structure consists of tilt-wall panels and a stone veneer. The site incorporates green attributes with an outdoor workout space, oversized sidewalks, vehicle charging stations, and an abundance of landscaping to blend into the existing community.
Project Profile | Dental
LACH NONA DENTAL

13832 Narcoossee Rd b101, Orlando, FL 32832
Dr. Lach of Lake Nona responded to the need for additional medical space in the area by hiring McCree to complete the site work and structures for his new medical park. The site houses several multi-tenant structures. Each of the structures and site were designed to blend into the existing community. The structure consists of CMU masonry with a textured coating and stone veneer accents. The design incorporates contemporary and traditional elements to enhance the overall look. The buildings were completed on a fast track schedule.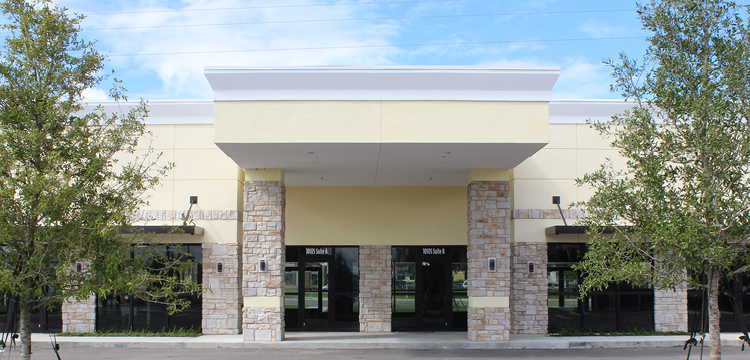 SO HOW DO WE GET IT DONE?

OUR EFFICIENT PROCESS
By employing the efficiencies of McCree's design-build system, you win! These building offer a permanent and flexible solution that can evolve with each building as their needs change. The McCree building is more affordable than traditional means of construction; costing about 20% less. That, combined with low maintenance and high durability, make these buildings an obtainable solution that is designed and built to last.
1. Regulatory Review: McCree confirms all agency and zoning issues affecting the building and addresses them early in the process.
2. Preliminary Drawings: McCree works closely with you to put together site plans, floor plans, and elevations while discussing the budget.
3. Budget Cost Estimates: McCree sends the drawings to select subcontractors for pricing to get a preliminary budget for your project.
5. Confirmation of Design and Cost: McCree does not move forward until you are completely satisfied with the preliminary budget and design.
4. Value Engineering: McCree works with you to achieve your goals within budget; this may involve repeating steps 2-4 to find the best solution.
6. Construction and Engineering Drawings: McCree develops a complete set of plans for construction, permitting, and competitive bidding.
7. Competitive Subcontractor Bid Process: McCree competitively bids qualified trades, shows you all bids, and makes recommendations.
8. Permitting: McCree has a full-time permitting coordinator to handle all issues with the county/city.
9. Project Construction: McCree works with all subcontractors and you to ensure the building is built right, on-time, and on-budget.
10. Close-Out: McCree walks the building with you to make sure the building is exactly how you had envisioned it.
McCree was the design-builder for renovations at the downtown SODO location. The fast paced project included several renovations of space exceeding 50,000 square feet to be designed and built within 3 months. McCree met our needs on schedule, and  they completed the design and construction in only 2.5  months. An integral part of the success f this team is their unique 10 Step Design Build Process. We have seen this approach be successful to expedite schedule and save overall cost, without jeopardizing the design and quality of buildings McCree constructs.

Robin Mahan, Project Manager
Facility Development
If so, get in contact with us! Whether its preliminary questions, renovations, or if you want to discuss how to get your idea off the ground fill out the form below.